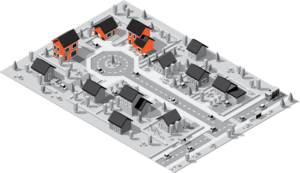 Eric Grindley Discusses Marketing Opportunities For Brick & Mortar Retailers
With major changes to the digital advertising landscape coming underway in the next several months, many retailers have been looking for creative solutions to stay a step ahead of the competition. Esquire Advertising CEO, Eric Grindley, spoke with Furniture Today's Alex Sampera to discuss ways that brick and mortar stores could gain a competitive advantage. From optimizing past sales data to exploring cooperative advertising programs, Grindley outlines his strategy for the future.
To read the full story, follow the link here.